Will the struggle for women's equality survive COVID-19?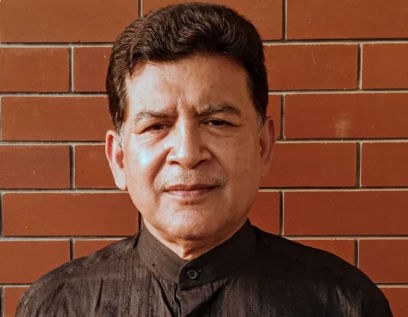 This story first appeared in Prothomalo
As the COVID-19 situation exceeds one year, how might it influence women's equality in Bangladesh? What are its economic impacts on women? What needs to be done? Economist Hossain Zillur Rahman speaks on these issues in a long interview with Qurratul-Ain-Tahmina on 22 March this year
An advisor to the last caretaker government, Dr. Rahman is the chairperson of the NGO Brac and executive chairman of the non-government think tank Power and Participation Research Centre (PPRC). He has been leading different studies concerning poverty impacts of the pandemic. These include a major survey series, jointly conducted by PPRC and BRAC Institute for Governance and Development (BIGD). The first two phases of this survey were carried out in April and June 2020, while a third phase has just been completed.
COVID-19 continues to impact the education and health sectors gravely. How will it affect women and their equality concerns?
This raises a very, very important issue. And this is a subject matter of the third phase of our survey, which was completed last month. We hope to release the preliminary findings later this month. Meanwhile, the ongoing second wave of closure, i.e. lockdown, is going to further worsen the situation by all counts.
The consequences of impacts on education could particularly be hard for girl students. We fear, because of prolonged school closure and great inequality in digital access, there is already a huge dropout. Dropout statistics will tell us how the impact is going to be disproportionately on the girls.
We already see some worrying signs. Child marriage has gone up. That is a direct consequence of the COVID impacts. The other problem is the learning loss. How to recover from that is a major worry.
What about the impacts on the health sector? For example, how are the impacts on family planning services going to affect women?
Bangladesh has so far seen more than 9,000 deaths due to COVID-19. In 2020, the total number of deaths recorded in the country was roughly 31,000 more than that in the previous year. The bulk of this rise was due to non-communicable diseases. To some extent these deaths occurred because of the huge crisis of health services.
Women's access to reproductive and maternal health services had taken a big hit. A disproportionate impact has been on reproductive health services, The government did not announce it, but PPRC did a policy paper for the Planning Commission, which showed that the family planning services had been much disrupted during the earlier 'lockdown' like the general holiday period—not just in the private sector, but also in the public sector.
This year's theme for International Women's Day underscored the need for achieving an equal future in a COVID-19 world. Are the concerns related to health and education going to make that more difficult in Bangladesh?
Absolutely. We need to take into account the burden of extra births—the reproductive burden—on women.
From a 50 years' perspective Bangladesh has progressed quite well from 6.3 children per mother to 2.3 children (TFR). But this pandemic crisis might increase the reproductive burden.
And it's not just about reproductive health. Other studies seem to suggest that corona infection is not so prevalent among the poor. PPRC did a survey on rickshaw-pullers, and found the same. But health needs are not only restricted to COVID.
Regular health services have been severely affected. Women will suffer more as because their health needs are generally under-prioritised within the family and in society. These issues need to be addressed.
The second phase of the PPRC-BIGD survey showed that women income-earners were finding it more difficult to get back their livelihoods compared to men. Why is that?
The economic impact of COVID-19 has been more severe on women, partly because of the types of jobs they do.
Garment sector jobs and the women working there have recovered to some extent. But their family situations may have had an impact. And if they had been forced to go back to their villages, coming back might have become difficult even months after the general holidays had ended on May 30 last year.
Women have mostly been in the service sector, which has been hit very hard. Unemployment hit more seriously the jobs like domestic work. Domestic workers are overwhelmingly females. This sector was very severely affected.
Now why was that? Essentially because of the infection fear of the employers. Middle class or elite class families, who employ domestic help, are scared of getting infected. This has stopped the demand for these services. This sector has not regained its normal state. It is unlikely to do so, now that the fear of COVID infection has resurged.
The type of job determines re-entry potentials. Some activities have resumed. For example, rickshaw-pullers were hit very hard last year in the first few months of the COVID holidays. They have largely moved back to their activities.
But what percentage of women actually drive rickshaws? Almost zero. One of the usual activities for women is running roadside food stalls. That business has not really come back.
One type of work which seems to have revived is in the construction industry. That sector has picked up to some extent. A lot of women are employed there as labourers. But they are the real hard-core poor, who have no other options. They are often women abandoned by their husbands.
Any other reason why female workers find it more difficult to recover their livelihoods?
Another reason is that the cost of re-entry is higher for women than for men. For example, you have a small shop and you want to restart that. You need access to some sort of financial support. Getting that is more difficult if you are a woman.
Re-entry costs are also social. Our survey found that a segment of the urban poor had to leave Dhaka because they could not meet house rent and other costs of living. For them, coming back is a big barrier.
So types of jobs and their recovery potentials coupled with much higher financial and social re-entry costs keep more women out of jobs than men.
Do your surveys have any reflection on the employment scenario for the women belonging to the middle class? Would you like to comment on the economic impacts on them?
Our focus was mainly the poorer segments of the people. Our sample covered the poor and the vulnerable non-poor households. There is the official poor, meaning those who are officially described as below the poverty line. But there are people above the poverty line, belonging to lower middle class, even middle-middle class, who have also been impacted. And we termed them the new poor, those who were vulnerable before.
The private sector employed many middle class women in different kinds of salaried jobs and I think there are similar negative impacts. One of the key impacts came from the collapse of certain service sectors.
For example, the private education sector employs a great number of women. Schools have remained closed since end of March 2020. Many of the private kindergartens, primary and secondary schools cannot pay the staff. Some have had to shut down. We found a good proportion of the affected people in this sector to be women—teachers, support staff and entrepreneurs.
The PPRC-BIGD surveys also found that beauty parlour workers had lost jobs. They are mostly women and not really poor. They might have even been above the vulnerable non-poor. Beauty parlours in Dhaka opened to some extent, but the sector as a whole has not recovered.
The smaller NGOs, particularly the local ones, have been hit very hard. A good many of these NGOs are working in the health and education sectors. Much of their normal activities have had to close down. They also face a funding crisis. A large proportion of their employees, many of them women, have not got back their jobs.
There are a great many small private medical facilities—clinics—scattered all over the country. Health sector is not just about health. It's also about employment. Many women are employed in these clinics as doctors, nurses and support staff. Those jobs have not been reinstated to a large extent.
How about the women entrepreneurs of cottage, micro and medium enterprises?
Men and women entrepreneurs in those sectors have both been very severely affected. These enterprises have not recovered sufficiently. Some sub-sectors may have recovered, but many, particularly those in the service sector, have not. Those are the enterprises where women have a disproportionately larger presence.
The government has been quite generous with stimulus supports to industries, but this has gone disproportionately towards the larger actors. The government has given some money for the cottage, small and medium enterprises, but have asked the banks to distribute it.
Much of this money has remained undistributed and the government is not really exploring the reasons. In my opinion, it is not reaching the potential beneficiaries because the distribution medium is not appropriate. Many of these entrepreneurs do not necessarily work with banks. They worked with microfinance institutions for their capital needs.
Generally speaking, women in any industry have an extra barrier as in how to contact the banks or how to push their interests. They have to manage the home front also, particularly time-consuming under the COVID impacts. They do not have time for the extra hassle.
What would be your recommendations for supporting the women who lost their livelihoods because of the COVID situation?
I would recommend policy supports at multiple levels and also their proper implementation. One recommendation is to look at special windows of financial support, particularly for the women affected in the groups we have termed as 'new poor'. A special window is needed for reaching and addressing their needs. And this requires a new type of work.
We certainly need to look at some of the access barriers for small and medium enterprises and see where women are weak.
Some of the policy supports have to be indirect. We need to try and get back the whole economy on track. That will have positive impacts on women also.
We need to take a very close look at whether girl children will be disproportionately affected by the education crisis. They need special attention. Right now, the issue does not seem to be discussed sufficiently.
And we need to have a look at our health services for women, particularly reproductive health services, both for urban, and for rural communities. Many of the adverse impacts have been disproportionately on the urban women. PPRC is doing a study for UNICEF on urban primary health care, which tells us that we need a very strong focus there.
The government, local authorities, the private sector, NGOs—who has the responsibility to ensure that these take place?
I think the responsibility lies with everyone. The government of course, has to play the bigger role here, in terms of providing money and policy guidelines.
As I mentioned, the government has been generous with stimulus, but their generosity has been more towards the bigger players, less towards the smaller players, and even less towards the women. Social protection instruments need to be scaled up. So the government's role is absolutely clear.
The government has to make appropriate budgetary allocations. PPRC just finished a study for the World Bank on urban social protection during the COVID-19 period. We looked into how the social protection response has been in terms of government's budgetary allocations and steps. It became very clear that multi-dimensional problems exist there.
Local governments are crucially important, particularly urban local governments. The government may provide the money, but how will it be implemented? The government took a programme to provide a package of Tk 2,500 for 50 lakh affected families. It was stopped after two-thirds had been covered, because they could not find beneficiaries in a credible manner.
Databases become a very important issue. If you don't know whom to support, you can just throw the money from the helicopter. Where will it land? It will land in the pockets of those who already have enough.
So the academia and researchers have a very important role to play. The NGOs, the private sector, the civil society—all have important responsibilities. But it's important to identify who should play what role. Researchers cannot be giving money. Money is with the government, and they have to give it.
Did the current national budget, which came midway through the COVID crisis, reflect thoughts to these needs?
The paper that we prepared for the World Bank also looked at the budget. And it was very clear that the policy-thinking behind the budget was to see COVID as a short-term crisis. So they basically dealt with it through some emergency support.
We tracked the actual figures of allocations and analysed the budget in a forensic manner. We found that the government has treated this entire COVID-19 crisis, especially the social protection part of it, mostly as an emergency. There was no innovation as such, except for the indication that the government has become a bit more aware of the need for addressing the urban poor.
But in the actual allocations, there has not been any particular change. We found only marginal reflections of the COVID-19 reality in allocations to social protection, health and education. The allocations showed only marginal or incremental increase. It's almost like COVID did not happen.
The government has basically given comparatively more attention to economic recovery, in terms of the stimulus packages they have given. And there the focus, as I said, was more on the bigger players. So the government's main effort in budgetary sense has been to basically ensure macro economic stability.
On the other hand, just making allocations is not enough. The health ministry has been in the news for high levels of corruption. It does not make sense to allocate more, for more corruption.
The challenge is both to increase the allocations, and also to improve the procedures by which those can be utilised. I have mentioned urban social protection and urban primary healthcare to be two important areas. We have to ensure more allocation, develop the policy and implementation procedures, and also beneficiary databases for these.
What has the role of the NGOs been in helping women affected by COVID-19 impacts?
The NGOs have been relatively less active in recovery programmes. The big and established NGOs might have taken up some special programmes. But the smaller NGOs have themselves been more or less affected and cannot be very active as yet.
Microfinance activities resumed technically from June 2020. NGOs and other institutions, however, had to slow down as the borrowers were finding it difficult to make the repayment installments. Once credit resumed, incomes could be generated. The repayment could fully begin by the last quarter of the year.