பெண் செய்தியாளர்களுக்கு அடிப்படை தேவையான கழிப்பறைகள் களத்தில் உள்ளதா?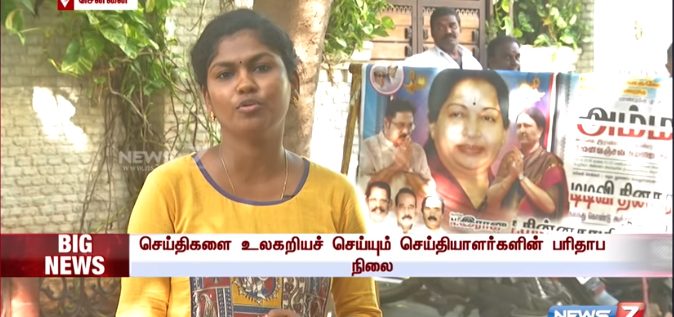 "When a Women Reports a Story She does in a Different way". Were enough provisions are given to the Female Journalist on Ground, its a question with No answer. Every Women Journalist travels across to file a story but the basic amenity Toilet is not Provided to her in many times. Many women Journalist On Ground says she suffers from UTI (Urinary Tract Infection) it's not the case in Chennai. Even in NCR the situation prevails. Journalist reports about the stories of Lack of Toilets, No maintenance of Toilets but she asks "where is My Toilet?"
பெண் செய்தியாளர்களுக்கு அடிப்படை தேவையான கழிப்பறைகள் களத்தில் உள்ளதா?
source : News 7 Tamil