Rice and fall: India and Pakistan battle over the EU's GI tag on basmati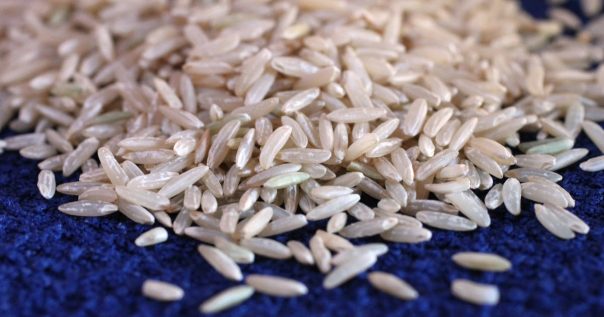 This story first appeared in Times of India Blog
They had united in 1990 when the US-based Rice Tec tried to appropriate 'Texmati'. In support of their unquestionable claim, they had cited its mention in Waris Shah's 1766 Punjabi poem, Heer Ranjha. What's far more legendary is that India and Pakistan have seldom been lovers, but their relationship is nevertheless star-crossed. Partition was a bloodying divorce, and now both demand custody of basmati. Maybe it is of a piece with Pakistan's long-simmering claims on Kashmir – home to the saffron that elevates the fragrant grain to biryani.
You may think that warring over biryani rice is really 'dum', but whichever country creams off the GI tag will get the monopoly over exporting it to Europe. India could tuck into a steaming $500 million in a couple of years. The adjudicating authority certainly cannot rule that it will divide the spoils. It will have to choose between India and Pakistan. Who wins is a real Radcliffe-hanger.
Some may say it is not cricket to enter into such a mahayudh over basmati, especially when Pakistan's claim is no match against ours. But let's not forget that the rivalry is as much internal as cross-border. Conflicts over the respective varieties of Indian rice may come to a boil; there are sorties over surti kolum vs Kolkata chiney kamini, for east is east and west is west, and the twain meeting will end up as a messy khichdi. But none of this beats Basmati intra-rivalry. The respective proponents of the Ambala/ Dehradun/ Dilli/ Rampur … product get so violent that you fear there'll be cereal killing. Truly, Bhat-bhat mein, the baat escalates.
So to return to the Indo-Pak GI conflict. Like the contentious K word, this is a bilateral issue, but third-party intervention could bring the warring sides to the table. If backroom, aka kitchen, negotiations don't succeed, the matter may have to be settled at another historic summit. Sitting down to an Imran Khana is perfectly possible since all the veg ingredients for a pulao parley can be found at any good Modi ki dukaan.
* * *Alec Smart said: "Loan Ranger to the economy's rescue? Don't bank on it."