Goodbye, Peter Pan, you weren't supposed to die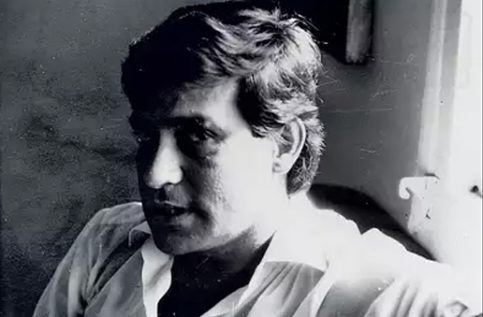 Journalist Mukul Sharma , who passed away on Thursday, was a versatile genius, but he never let you know it.
They've eulogised you for your diverse brilliance: as a polymath, scientist, editor, quizzer, author, begetter of the cult Mindsport, screenplay writer, even actor in the films directed by your first wife, Aparna Sen and your daughter Konkona. All I want to say is that you were my whackiest friend.
Yes, Mukul Sharma, who passed away last Thursday, was a versatile genius, but he never let you know it, and I can hear him chuckle as he read the fulsome praise of the obits. Don't get me wrong. He wore his talents lightly but it wasn't with the put-on 'No No' modesty, the self-deprecation of those who know they are superior. No, quite simply, Mukul was the fun guy who unpretentiously ambled through life with his hair let down.
In the '70s, we shared canteen chai and jokes; he headed Science Today and I was a lowly at Khushwant Singh's Illustrated Weekly of India. Mukul as a person and Khushwant as editor, each was a one-man demolition squad of the imperiousness of the 'Old Lady of Bori Bunder'. Two decades later, Mukul helped me overcome my Luddite resistance to The Computer. The Systems department trainers had made no dent. Unwilling and unable, to me 'Menu' belonged to restaurants and I wasn't going to start eating at our desks. Mukul dropped by, and in three short steps demystified The Beast.
Mukul was a friend of Pritish Nandy from their Calcutta youth. He loved telling his 'Paroma' story. 'I bragged that while lying atop Rakhee in the love-making scene, I counted 33 flecks in her amber eyes. Pritish responded, 'Thirty-six actually.'"
Mukul could bend words to his will, so he was my port of call when I wanted clever slugs for the different columns we introduced. And when I'd gone to live in Mumbai's Parsi Colony, he'd dubbed it 'Dadar side of midnight'.
We got much closer in Bangalore in the mid-1990s, to which he'd moved a little before I did. Both of us were trying to find our way around this city – which too was in the same predicament, having almost overnight metromorphosed from pensioners' paradise to silicon plateau . By then, Mukul had married the gentle non- diva, Binita Mohanty, who ran a successful garment export house. The food which both cooked so well was as magnetic as their company, and we spent many evenings indulgently bitching about the wannabe markers of a place which, despite the plate glass, was still a halli at heart. We joked over the cultural confusion of young girls who strode about in Doc Martens – with anklets underneath. Or the Kannada script, which looked like 'pot-bottomed matrons sitting on a fence'.
He and Binita moved to Gurgaon, and my phone had detailed directions of how to reach their lovely home through that maze. Then, because my visits to Delhi became fewer and shorter, we didn't meet for over a decade. Two years ago, I was going to be in his vicinity to meet an admiral for my Nanavati book, and invited myself to lunch. The bonus was meeting 'Pro', whom Binita and he had adopted, and who'd grown into an enchanting beauty, with a singing voice to match.
Suddenly Mukul fell into silence and then said, "Nanavati? Wait a minute, I think my friend, Sabina Gadihoke of Jamia, wrote a thesis on the case's after-life in films. I'll find out." By the time, I'd reached my Delhi guesthouse, he'd mailed me the whole document – and got the author's permission for me to use it. The visit to the amnesic admiral had yielded nothing. The by-the-way visit to my lost-touchwith friend opened a goldmine.
That was Mukul, master of information on the most unexpected, and arcane, of subjects, and always ready to oblige. Without fuss.
He went the same way at 69, still boyish in his zest for life. Death crept upon him stealthily: stage IV lung cancer detected only weeks earlier. He confronted it with customary lightness. We can't.
Disclaimer: The views expressed here are the author's own. The opinions and facts expressed here do not reflect the views of Mirror and Mirror does not assume any responsibility or liability for the same.
source: Mumbai Mirror