Coronalympics: 'The Delta variant is outcompeting all other previous versions'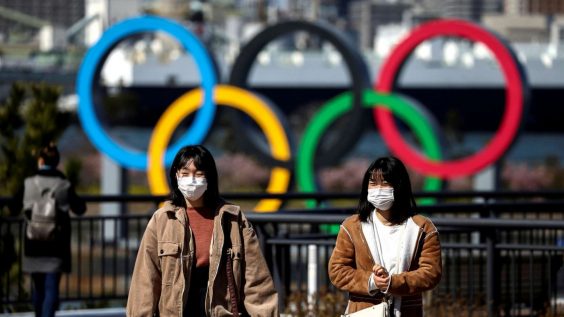 This story first appeared in Times of India Blog
Delta held our attention and headlines these past months and it wasn't going to let the Olympics steal its meddle. So, just three days into the great Games, came a Reuters report proving that this variant is easily Citius, Altius, Fortius than any of the athletes at Tokyo. This variant is the 'fastest, fittest, most formidable version of the Covid-causing coronavirus' say the world's famed, flabbergasted and flummoxed virologists, microbiologists and other scientists struggling to get the gist of this dyna-mite.
Virologist Shane Crotty gave it the gold for Citius, because it spreads faster than any other. But Delta is no slouch in the other two of the Olympics motto. Microbiologist Sharon Peacock tagged it with Altius because it is the world's highest risk today, spreading also at a higher rate. Fortius? Genomics expert Eric Topol said the variant is so strong at birth that its infections have the shortest incubation period. So, this microscopic marvel is runner Usain Bolt, high jumper Javier Sotomayor and our own mighty Mirabai all rolled into one.
Truly, the Delta variant is a gobsmacking all-rounder, scoring in a slew of sports. Abhinav Bindra may have got us our first individual gold at Beijing, but there's yet no shot to beat this air(borne) gunner. Spheres of some sort are used in 17 Olympic sports, but this indomitable champ has put the ball in the researchers' court. Fencing? Our vaccinators may cry 'En garde' every time they stick their syringe into a steeled arm, but they know that it is still a jab too far from the number needed for us to mount the victory stand.
Still, with its flexibility, fearlessness and power, its favoured arena is gymnastics. It has no parallel, and no bar on the age-group it infects, leaving all its victims horizontal. It puts us through hoops. It pommels us from every side as it horses around in wicked glee. Trickier than the Produnova vault, it can make even the fittest land painfully on their back. Yes, Delta is the unchallenged Gymnasty No 1.
* * *
Alec Smart said: "The winged horse of mythology is now the Trojan horse of technology."
Disclaimer: This article is intended to bring a smile to your face. Any connection to events and characters in real life is coincidental.